SuddenLink Channel Lineup: Suddenlink TV does provide you access to several channels and services at a very affordable price point. You can be assured of almost all channels right from basic to premium ones in the SuddenLink Channel Lineup in 2021.
Suddenlink TV comes with a variety of channels at affordable prices. You can get everything from basic cable channels to premium channels, depending on the package. Check out the Suddenlink guide below for info on the channels you'll get with Suddenlink cable TV packages.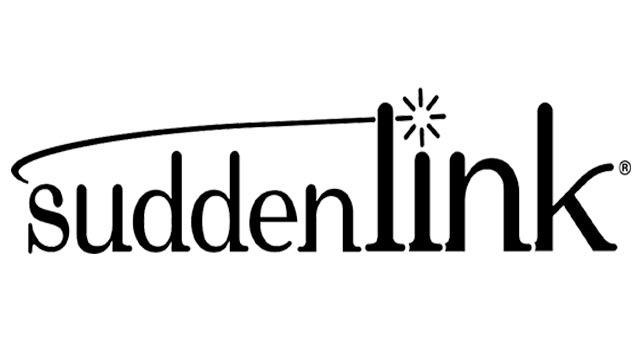 Suddenlink Cable Channel List – An Overview
Suddenlink, in sharp contrast to the other TV services, does not offer only TV channels. You need to subscribe to both internet and cable TV services. One of the huge advantages associated with the Suddenlink cable channels list is that it is quite competitive in nature.
A few of the advantages associated with Suddenlink TV an include
Affordable prices for the packages
Strong channel lineup with the best and in-demand channels
Smoother interface
30-day money-back guarantee
No contracts
The Suddenlink packages that you can include
| | | | |
| --- | --- | --- | --- |
| Internet 100+ Select TV | 100 Mbps | 290+ channels | $ 75 |
| Internet  400+ Select TV | 400 Mbps | 290 + channels | $ 95 |
| Internet 1 GB + Select TV | 1 Gbps | 290 + channels | $ 115 |
| Internet 400 + Premier TV | 400 Mbps | 340 + channels | $ 115 |
| Internet 1 Gb + Premier TV | 1 Gbps | 340 + channels | $ 135 |
The Suddenlink TV packages are available under three different modes-
Value TV offers basic channels at a very low price
Select TV package provides you an extended sports coverage. This includes the NFL network as well.
Premier TV does provide you access to all the premium channels
There are not many add-ons available. Suddenlink does cover almost all the basics and does not need you to subscribe to any of the add-ons. One of the excellent options that can prove to be useful can include a cloud DVR. You have access to only up to 75 hours of DVR storage.
In case you are not into high tech additions and technology, Suddenlink should be the prime choice.
SuddenLink Channel Lineup
To begin with the basic service package of Suddenlink TV service with the basic channels at the cost of $ 50 per month. The package consists of over 100 different channels to choose from. All the channels available on the basic channel line-up are made available on the expanded basic channel line-up.
The Suddenlink cable channels list in the basic expanded pack includes the following channels. The list here provides you access to all the channels and their availability in respective packages –
ABC
BBC America
CNBC
CNN
The CW
C-SPAN, C-SPAN 2
ESPN, ESPN2
Food Network
FOX
FX
FS1
Hallmark Channel
HGTV
Home Shopping Network
MSNBC
National Geographic
NBC
NBC Sports Network
Nickelodeon
PBS
SEC Network
Telemundo
TBS
TNT
USA
The Weather Channel
The Core TV package from the Suddenlink cable TV service provides you access to more than 200 channels. When you look at the package, you are likely to feel as if the price is quite on the higher side. The higher number of channels and the 100 Mbps internet connection with it should further make it one of the most coveted options ever.
FAQ's
Can you get the CBS channel on Suddenlink TV?
Yes, Suddenlink does provide you access to the CBS channel on Suddenlink TV. You can check out the actual channel number based on your location.
Some of the regions and the channel numbers can include
Abilene, TX: channel 10
Amarillo, TX: channel 12
Bryan, TX: channel 5
College Station, TX: channel 5
Eureka, CA: channel 6
Flagstaff, AZ: channel 5
Kingwood, TX: channel 11
Lake Charles, LA: channel 10
Lubbock, TX: channel 7
San Angelo, TX: channel 5
Which kids channels are available on Suddenlink TV?
Some of the kid's channels available on Suddenlink TV can include
Cartoon Network
Boomerang
Disney
Disney Junior
Disney XD
Kids Central
Nickelodeon
STARZ Kids & Family
Teen Nick
Universal Kids
How much is Suddenlink basic cable?
As per the SuddenLink Channel Lineup, the Suddenlink basic cable costs $ 40 per month.