FastestVPN Review: There may be several reasons that you would want to use a VPN service, but one of the prerequisites that you would want to have on your VPN service is faster connectivity. How about a VPN service that has the speed and fast performance in its name itself?
Yes, we are talking about FastestVPN, a VPN service that has created a name for itself. Based in the Cayman Islands, the VPN service boasts of the best personal data protection rules. It has been regarded as one of the prominent services with a focus on privacy and security.
FastestVPN – The Details
P2P allowed: Yes
Business Location: Cayman Islands
Number of servers: 550+
Number of country locations: 52
Cost: $30 per year
VPN protocol: IKEv2
Data encryption: AES-256-GCM
Data authentication: MS-Chap v2 and TLS
Handshake: SHA-II
The Best Features Offered by FastestVPN
Some of the prime features that you find quite interesting on FastestVPN can include
Robust Privacy and Security
The location of the VPN service in itself makes FastestVPN a perfect choice you would want to opt for. It has prioritized privacy and security for customers. It does not share your data at all with any of the third parties.
A great choice of protocols, a powerful 256-Bit High Encryption Rate, and availability of anti-malware should ideally make it one of the strongest contenders for the top spot when it comes to the security of your data.
Good Speeds
True to the name, FastestVPN does provide you access to a great value for money option in terms of speeds. You can expect good speed performance on both OpenVPN and IKEv2 protocols. You can get great speed on the US servers. However, our tests revealed that you can get access to a great degree of service quality in terms of speed on the Asian servers.
The Australian servers seemed to provide you consistently lower speeds.
A Good Pricing
The pricing offered by the FastestVPN is what would provide you with the excellent service quality ever. If you choose a three-year plan, you can go with a price as low as $1.11 per month! The pricing for even the other plans and packages should further make it one of the promising options ever.
A Good Support Mechanism
The VPN service does provide you with support for almost every service and site out there. You can easily access geo-blocked websites as well. However, there may be a few services that may not be supported in every region. For instance, Netflix is supported only in the US region as of now.
The service does support P2P on all the servers. That should be a great option for providing you access to playing all your torrents with ease.
A Perfect Device Compatibility
The FastestVPN service does support a wide range of platforms and devices. You can easily install it on Windows, Mac, and Linux platforms. As for the mobile devices, you can use it on both Android and iOS alike. You will also find it a good option for installation on a huge range of devices such as gaming consoles as well.
A Good Customer Support
The service provider does provide you access to one of the powerful customer support options. The customer service agents are quite knowledgeable and helpful. You will also find access to a good service quality through a wide range of options that include FAQs, guides, and tutorials.
You can also check out the Live Chat support that works 24 x7. The email support team should be yet another excellent option that can prove to be a great option ever.
FastestVPN Plans 2021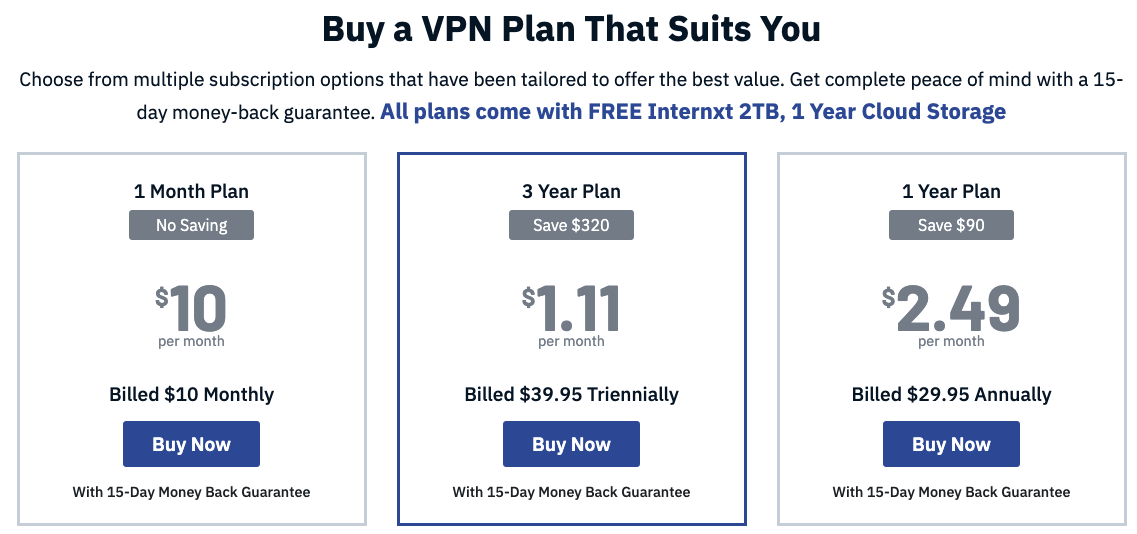 A few Pros and Cons
Some of the Pros and cons of the service can be summarised as here below.
Pros
An affordable pricing
Can unblock US Netflix service
Can connect with ten simultaneous services
Cons
A few apps have a few issues
The Concluding Thoughts
FastestVPN is indeed the fastest VPN service by almost every count. It also has a few great options for powerful apps., especially on the Windows platform. We definitely found it to be a perfect service by almost every count.