Spectrum TV Essentials: If you are cord cutter, you are perhaps on any of the best options available for the best TV entertainment. In that case, Spectrum TV is perhaps one of the excellent choices that you would find quite impressive by almost every count. Among the different plans and packages offered by Spectrum TV, the Spectrum TV Essentials is one of the most subscribed packs. Let us try finding out how to subscribe to the Spectrum TV Essentials pack and what would be the Spectrum TV Essentials Channel Line Up.
There is no additional fee or installation charge. The service offers 60 channels and it's an ideal choice for those who are not that into sports. Spectrum is only offering this service through direct mailing or by phone at this time.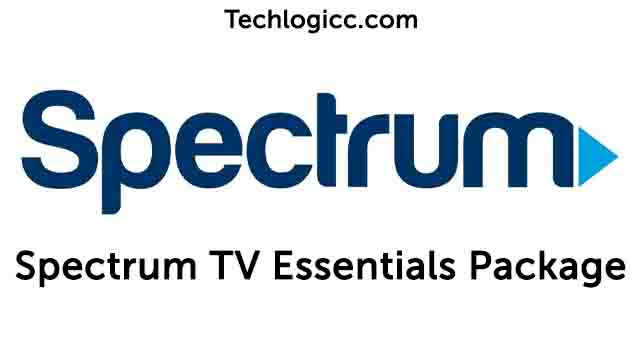 What are Spectrum TV Essentials?
The Spectrum TV Essentials is the basic package that offers you access to the basic set of channels for your consumption. The package is available only for Spectrum Internet subscribers only. It does provide you access to several channel options that include Comedy Central, Nickelodeon, AMC, HGTV, and more.
You can get access to a great degree of content without subscribing to any sort of cable service. The service does provide you access to over 60 channels and the service is available without any installation charges. It can be a great option for most of the needs that you may have in terms of enhanced entertainment. The Spectrum tv channels list should be your best bet for those who are not into sports much.
Spectrum Basic Cable Channels List
Having understood the essence of the Spectrum TV essentials pack, let us check out the channels available on the package.
Lifestyle

Discovery
Discovery Family
Discovery Life
DIY
Food Network
Destination America
HGTV
Cooking Channel
History
FYI
Animal Planet
CLEO TV
Outdoor Channel
Science Channel
Travel Channel
TLC
Game Show Network
OWN
Bloomberg

Entertainment

Comedy Central
Discovery
Hallmark Channel
Hallmark Drama
Hallmark Movies & Mysteries
Lifetime
Lifetime Movie Network
AMC
American Heroes Channel
A&E
AXS TV
BET
BET Her
BET Jams
BET Soul
BBC America
Paramount Network
HDNet Movies
MotorTrend Network
Logo
MTV Classic
MTVU
MTV Live
TV Land
CMT
CMT Music
MTV
MTV2
VH1
IFC
Viceland

News

BBC World News
Weather Channel
WEtv
NewsmaxTV
Newsy
Cheddar

Kids Channels

Nickelodeon
Nick Music
Nick Jr
Teen Nick
Nicktoons
Can I watch Spectrum TV away from home?
Watching the Spectrum TV Essentials can be an easy option. You simply need to install the Spectrum TV app on the relevant device. You can stream Spectrum TV Essentials on a wide range of platforms and devices.
Some of the devices where the Spectrum TV app is supported can include iPhones, Apple TVs, Androids, Samsung Smart TVs, Roku, and Xbox One via Spectrum TV App. However, there are a few devices that are not yet supported by PlayStation, Android TV, Nintendo, Vizio, or Google Chromecast.
What are the benefits offered by TV Essentials on Spectrum?
Some of the benefits offered by Spectrum TV Essentials can include
Watch Anywhere Anytime
You can watch your content anytime and anywhere. It can be one of the excellent options for providing you access to a great experience with a flexible schedule for watching your content.
Video On Demand service
The video on-demand service can be yet another great option that you would find on Spectrum TV Essentials. You should be able to watch the content that you might have missed out on.
The great picture quality and sound quality
The top notch functionality offered for the video performance at 720p can be one of the prime options on Spectrum TV Essentials. You can even watch a few shows in 1080p video quality as well.
FAQ's
Where can I find Spectrum TV Essentials in the US?
You can get access to the service in a few of the areas such as New York City, Orlando, Los Angeles, Charlotte, Tampa, and a few others areas. If you want to know more about the service availability, you can get in touch with the phone at 1-844-481-5997.
What devices are compatible with Spectrum TV Essentials?
You can get access to the service on a host of devices that would including iPhones, Apple TVs, Androids, Samsung Smart TVs, Roku, and Xbox One via the Spectrum TV App.
How to Subscribe to Spectrum TV Essentials?
If you are eligible for the Spectrum TV Essentials package, you can simply opt for the Spectrum Internet service and go with the options for the Spectrum TV app.
More Related Posts